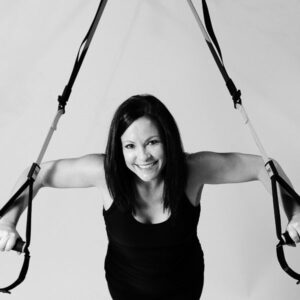 Favorite Workout Jams
Kisha, a San Diego native, has taken advantage of her environment by keeping active as a child by playing soccer, challenging her body in gymnastics, learning the graceful art of ballet, flying through the air as a figure skater and occasionally "Sweatin' To The Oldies" with her grandma.
With an athletic background, Kisha understands, as an adult, how important it is to stay active. She found that attending various group fitness classes, working out in the free gym, and hiking and biking outdoors helped her maintain her fitness and health while still enjoying time with her husband and their two boys.
After stumbling upon Cat and the team at Studio Sweat a few years back, Kisha found the instructors and class formats to be way different than your average Spinning® class. They were inspiring, challenging and fun! With the guidance of Cat, in 2015, Kisha decided to take a leap from being a participant in group classes, to leading them. About a month after obtaining her first fitness certificate, Kisha started having issues with her left kidney which delayed her debut, but after her recovery she came back more ready than ever and with a powerful purpose to help others. She now has several fitness certifications from Spinning to Strength, and is ready to take on the world!
Training Philosophy
Everyday is an unexpected journey.  Train for the unexpected incorporating balance, strength, agility and flexibility.
Training Style
Fun, energetic, upbeat… did I mention fun?  Always with a smile.