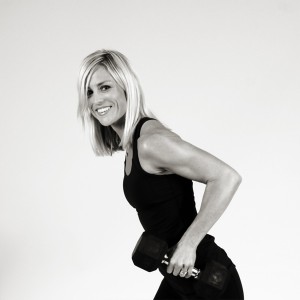 Favorite Workout Jams
You want high energy? You want motivation? Meet Studio SWEAT favorite, Brooke.  She grew up in the San Diego area and has always had a passion for fitness. Brooke a natural born Spinner® and has been at it for over 7 years. Her love for the bike led her to become a Certified SPIN® Instructor through Madd Dogg Athletics. She is also is an ACE Certified Personal Trainer, TRX® Trainer, and a member of TRX® CORE.
Brooke graduated from the University of San Diego with a BA in English Literature. She's the active mom of two young boys, and when she's not in the Studio, she's spending every moment with her family. Her passion is to help people reach their goals and to push them past what they think is possible.