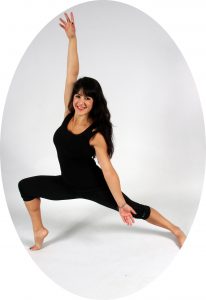 Quality Control
A major consideration when taking supplements is the regulatory agencies monitoring the supplements. Have you ever wondered who's in charge here? FDA (Federal Drug Association) is not authorized to review dietary supplement products for safety and effectiveness before they are marketed. O M G. It's actually the manufacturers and distributors of dietary supplements that are responsible for making sure their products are safe before they go to market. If the dietary supplement contains a new ingredient, manufacturers must notify FDA about that ingredient prior to marketing. However, the notification will only be reviewed by FDA (not approved) and only for safety, not effectiveness. Scary huh. So to sum up….we are on our own with supplements. We need third party un-biased regulatory bodies to help us out. I count on USP and CL. Mainly USP.
✓ USP: The US Pharmacopeial Convention (USP) is a scientific nonprofit organization that sets standards for the identity, strength, quality, and purity of medicines, food ingredients, and dietary supplements manufactured, distributed, and consumed worldwide. Participation is voluntary.
✓ CL: Consumer Lab (CL) independently provides quality ratings and comparisons of hundreds of supplements. Product companies can voluntarily enroll in CL testing.
Additives
Excipients are known as the inactive ingredients needed to hold a tablet together, fill space, mask taste, and improve the flow of ingredients through machinery. These include powder fillers, binders, disintegrants, lubricants, glidants, and colorants. Here are some examples of excipients:
Maltodextrin, microcrystalline cellulose, sorbitol, maltose (fillers)
Vegetable stearin, dicalciumk phosphate (binders)
Magnesium oxide, starch 1500 (disintegrants)
Linoleic acid, magnesium stearate, vegetable stearin (lubricants)
Silicon dioxide (glidant)
Titanium dioxide, F, D & C colors (colorants)
Some are harmless and needed for coating or to help with time release. However, others may be problematic. The Center for Science in the Public Interest can help identify excipients that may be harmful: https://cspinet.org/eating-healthy/chemical-cuisine. Me personally? I choose more wholesome supplements that have the least amount of these guys. Rainbow Light brand is a good example of this.
Speaking of…



Brands
Many large brands, like Natures Made and Kirkland Signature, contain the USP and CL labels. However, smaller brands may still meet the quality control measurements (and be even better!), but cannot afford to participate in these types of product verification services.  Below are smaller, retail brands that can be found at local health food stores and are made with food-based, clean ingredients:
Multivitamins
Most multivitamins are safe with few reported side effects. Most adults do not consume optimal amounts of all vitamins by diet alone, and a general multivitamin might be beneficial to fill nutritional gaps. Those who may especially benefit from a MVI include women of reproductive age, the elderly, vegans, alcohol-dependent individuals, people with malabsorptive diseases, hospitalized individuals, pregnant women, those with disordered eating patterns, people on hemodialysis, those with genetic polymorphisms, and those on a restricted diet or with food allergies. I say it's wise, and we only absorb about 30% anyway.
✓ Rainbow Light
✓ Country Life Real Food Organis
✓ Nature's Plus
✓ MegaFood
✓ New Chapter
✓ Standard Process
✓ Kirkland
Vitamin D
Vitamin D3 cholecalciferol is the most common form of vitamin D supplementation, and is most often from fish oil or lanolin. Vegan D3 is also available from lichen or mushrooms, and Vitamin D2 (ergocalciferol) is a vegetarian form. D3 is the gold standard. Get your Vitamin D levels checked so you can have a ballpark idea of where your levels stand. ADEK are fat soluble vitamins so you still need to be careful with how much you are taking, because it's being stored in your fat tissue – can get toxic.
✓ Garden of Life Vitamin Cod Raw D3
✓ Nature Made Vitamin D3
✓ Carlson Vitamin D3
✓ Kirkland
Fish Oil
Used to increase consumption of omega-3 fatty acids, which are anti-inflammatory in nature. Typical dosage is 3g EPA/DHA. Definitely check with your doctor with this one, because of the blood thinning qualities. This one is probably a top dog in terms of need. If you're vegan, you can choose flaxseed oil, but it won't be as potent as fish oil.
✓ Nordic Naturals Omega-3
✓ Barlean's Fish Oil
✓ Pharmax (professional brand)
✓ Kirkland Fish Oil
✓ Rainbow Light DHA
There are a ton of other supplements to discuss, but these are the ones I recommend and discuss in my counseling sessions most often. Don't forget to run this by your doc prior to purchasing pricey bottles, and especially before ingesting.
Toodles!
~Miriam
Studio SWEAT Dietitian
Resources: Council for Responsible Nutrition Website: https://www.crnusa.org/CRNconsumersurvey/2014/, https://www.fda.gov/food/dietarysupplements/usingdietarysupplements/ucm109760.htm